Pink Floyd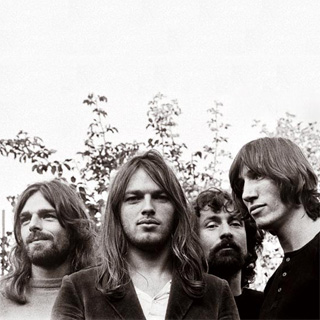 Genre:
Music By:
Release:
Time:
Tagline:
Year of foundation: 1965.
Country: England.
Genre: hard, space rock, phychedelic rock, progressive rock with the elements of blues, folk and quasiclassic music.
Foundation and cast:
Syd Barret
(1965 – 1968) – leader of the group, wrote almost all songs for the first album, created its name, The Pink Floyd Sound. His bandmates got tired of his drug addiction and inadequate conduct, so he had to leave the group in 1968. Died in 2006 of diabetes.
Roger Waters
(since 1965) – one of two founders, wrote songs for the group, vocalist, bass-guitarist.
Nick Mason
(since 1965) – one of two founders, drummer.
David Gilmour
(since 1967) – composer, vocalist, guitarist.
Richard Wright
(1965 – 2008) – keyboard player, vocalist, composer. Died of cancer in 2008.
The two founders of the group, Mason and Waters, studied at the same university in London. They played in the same group called Sigma6 (the name changed several times until it became the Pink Floyd Sound). In 1963 Syd Barret joined the group. In 1966 their repertoire turned from rhythm and blues to phychedelic rock. The band became the integral part of the underground London clubs and started cooperation with Blackhill Enterprises. They created two highly popular compositions Arnold Layne and Interstellar Overdrive and right after that signed the contract with EMI.
Albums and the most popular songs:
The group has released 15 albums from 1967 (The Piper of the Gates Dawn) to 2014 (The Endless River). Almost all of them became platinum in the USA, the UK and Canada.
The most popular songs of the band are Almond Lane, Another Brick in the Wall, Comfortable Numb, Wish You Were Here, Money and so on.
Achievements:
• One of the most popular and successful rock bands in the world.
• Sold about 250 million records.
• In the list The 10 Best Rock Bands Ever by MSNBC.
• Awards` winner.
• Their music influenced David Bowie, Tool, Queen, Kraftwerk and other famous bands.
Richard Wright, David Gilmour, Roger Waters, Nick Mason
Richard Wright, Roger Waters, Nick Mason, Syd Barrett
The Dark Side of the Moon
---
Related News: