Various Artists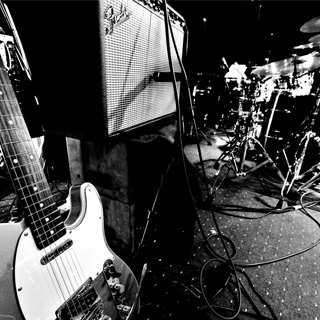 Genre:
Music By:
Release:
Time:
Tagline:
"Various artists" (
VA
) term is a generalized notion used in music recording industry when music artworks of various composers, singers, bands, performers are featured in a single work or a single album.
"Various artists" commonly stands of the albums and compilations of music artworks. A compilation album is an album including music tracks and songs of various artists which are basically selected from various sources (singles, outtakes, studio albums, etc). The music artworks are commonly selected on a certain principle (for example, the greatest hits, top chart hits, themed compilations, genre compilations, etc.) When a compilation compiles the music works in order of their release by the same artist, then it is often called a retrospective album. The various artists' compilations commonly employ a traditional bundling principle. The most popular compilations include hard to find tracks, not so popular b-side tracks, earlier unreleased tracks.
A soundtrack is music recorded which accompanying movies, TV-shows, video games, cartoons. There are commonly four types of soundtracks:
• Musical soundtracks which are majorly focused on entire songs;
• Pop songs albums compiling the tracks heard in whole or partially in the background of movies and cartoons;
• Film scores performing all music tracks heard in a single non-musical film;
• Video game soundtracks presenting the music of a single video game heard in the background.
Concert the audience light Miley Cyrus
Outdoor concert
The English Concert is among the finest chamber orchestras in the world
---
Related News: